Locations
Nektar is supported by a dynamic team, rich in scientific, business and medical expertise, across two geographic locations. Our headquarters are located in San Francisco, California. We have an additional office and facilities located in Huntsville, Alabama.
Nektar Therapeutics
Corporate Headquarters and R&D Center
455 Mission Bay Boulevard South
San Francisco, California 94158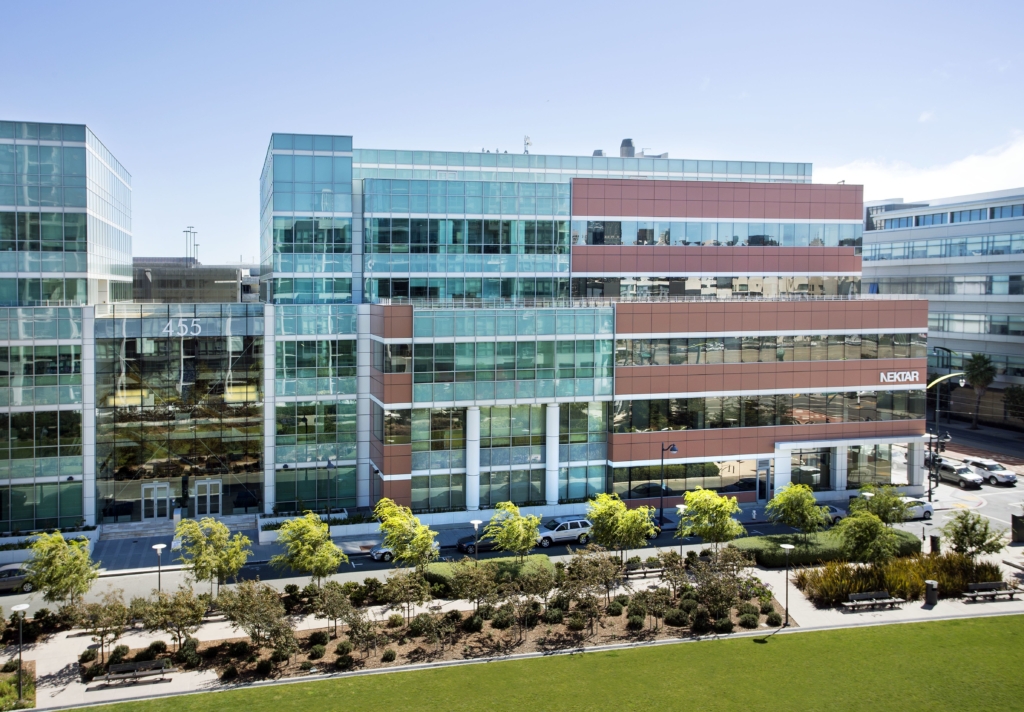 Phone: 415-482-5300
Fax: 415-339-5300
Toll Free: 855-482-NKTR (6587)
Email: nektarSF@nektar.com
Facility Site Head: Robert Bacci
Parking: There is a parking garage located at 450 South Street
Located in San Francisco, California. The site houses our corporate offices and research and development laboratories.
---
Nektar Alabama
Manufacturing and Scale-Up Facility
1112 Church Street
Huntsville, AL 35801
Phone: 256-512-9200
Fax: 256-704-7647
Toll Free: 877-451-NKTR (6587)
Email: nektarAL@nektar.com
Facility Site Head: Tony Sander
---