Our Leadership
Our leadership, including the management team and Board of Directors, is made up of biotechnology and pharmaceutical industry experts who are recognized for their contributions to discovering and developing new therapies and their track record of successfully bringing new treatments to patients and physicians.
Howard W. Robin
President & Chief Executive Officer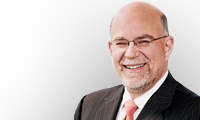 Howard Robin joined Nektar Therapeutics in January 2007. He has more than 25 years of successful biopharmaceutical experience managing clinical development and commercial operations. Most recently, Mr. Robin served as President and Chief Executive Officer of Sirna Therapeutics, a clinical-stage biotechnology company pioneering RNAi-based therapies for serious diseases and conditions, including age-related macular degeneration (AMD), hepatitis C, asthma, respiratory syncytial virus (RSV), and Huntington's disease. During his tenure at Sirna, Mr. Robin successfully re-launched the company and created significant shareholder value that led to its acquisition by Merck for $1.1 billion.
Prior to Sirna, Mr. Robin spent 20 years at Berlex Laboratories, the U.S. pharmaceutical subsidiary of the German pharmaceutical firm Schering AG. From 1991 to 2001, he served as Corporate Vice President and General Manager of their U.S. Therapeutics division and was responsible for the development of drugs including Betaseron® (Interferon beta-1b) for multiple sclerosis and Fludara® (fludarabine phosphate) for chronic lymphocytic leukemia, generating annual global sales in excess of $800 million. He also served as a member of the Executive Committee. Prior to that, he was Vice President of Finance and Business Development and CFO of Berlex. Earlier in his career, Mr. Robin was a Senior Associate with Arthur Andersen and Co.
Mr. Robin serves as a director of the Biotechnology Industry Organization, the world's largest biotechnology industry trade organization. He holds a B.S. in Accounting and Finance from Fairleigh Dickinson University in New Jersey and serves as a member of its Board of Trustees.
Robert Bacci
Senior Vice President, HR and Facilities Operations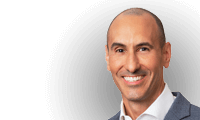 Robert Bacci joined Nektar in 2001 and serves as Senior Vice President of Human Resources and Facilities Operations, leading the company's human resources strategy. In his role, Mr. Bacci also oversees and leads environmental health and safety, facilities and operations. Mr. Bacci's professional experience spans over 25 years and he has held several leadership positions with increasing responsibility at Nektar since his joining.
Prior to joining Nektar, Mr. Bacci served as an industrial hygienist at multiple firms where he led complex environmental investigations and risk assessments. He has previously served as an affiliate faculty member in the M.S. Program in Organizational Leadership at the Union University and Institute in Cincinnati, Ohio. He also holds professional certifications, including as a Certified Safety Professional (CSP) from the Board of Certified Safety Professionals and as a Certified Industrial Hygienist (CIH) from the American Board of Industrial Hygiene.
Mr. Bacci received his M.B.A. from John F. Kennedy University and his B.S. in Industrial Hygiene from California State University at Fresno.
Sandra Gardiner
Chief Financial Officer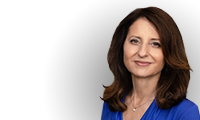 Sandra Gardiner was appointed acting Chief Financial Officer of Nektar Therapeutics in April 2023. Sandra is a partner at FLG Partners, a leading CFO services firm in the Silicon Valley and a skilled business and finance executive with over 30 years of experience as an EVP and CFO at private and public companies in the Life Sciences sector. She has served as the Chief Financial Officer, Executive Vice President of Finance and Administration, Secretary and Treasurer of Pulse Biosciences, Inc., a bioelectric medicine company, since November 2019. Prior to joining Pulse Biosciences, she's held CFO roles in both domestic and global companies, operating as a director to international subsidiaries throughout Europe, Asia Pacific and Latin America. Her tenure includes leadership positions at development-stage, pre-commercial to enterprise, commercial $350M+ biotech and medtech companies. She's been involved in executing numerous financial transactions, including IPOs, secondary offerings, private placements, reverse mergers, rights offerings, ATMs and debt facilities raising over $1Bn in capital and completed two M&A transactions.
Jennifer Ruddock
Chief Business Officer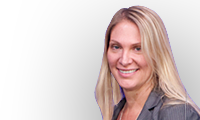 Jennifer Ruddock joined Nektar in 2004 and currently serves as Chief Business Officer, leading the company's strategic and corporate initiatives. In this role, Ms. Ruddock also oversees and leads investor relations, business development, corporate marketing, corporate and employee communications, and public and government affairs functions. Ms. Ruddock's professional experience spans over 25 years in biotechnology, technology and finance. Prior to joining Nektar, Ms. Ruddock held leadership roles in investor relations, financial communications, and corporate marketing at multiple public companies, including Catellus Development Corporation (acquired by ProLogis) and Tumbleweed Communications (acquired by Axway). Prior to that, she worked at Montgomery Securities (acquired by Bank of America), a San Francisco-based investment bank which specialized in high technology and healthcare sectors.
Ms. Ruddock began her career in medical device sales at Curtin Matheson Scientific, Inc. (acquired by Fisher Scientific). Ms. Ruddock serves on the Board of Directors of the California Life Sciences Association (CLSA) and is also a member of the Public Policy Committee of the San Francisco Chamber of Commerce. She is also a board member of the San Francisco Foster Youth Fund, a non-profit providing educational grants to at-risk youth in San Francisco foster care.
Ms. Ruddock received her B.A. degree in neuroscience from Colgate University in 1991.
Mary Tagliaferri, M.D.
Chief Medical Officer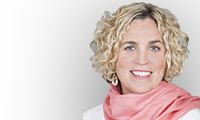 Mary Tagliaferri, M.D., serves as Chief Medical Officer of Nektar. Dr. Tagliaferri has over 20 years of experience in pharmaceutical drug development in oncology and women's health that includes extensive regulatory expertise. In her current role, Dr. Tagliaferri provides clinical strategy guidance and oversees medical affairs, key clinical investigator relationships, and medical writing and publication functions for the company. Since joining Nektar in January 2015, she has provided strategic development leadership for the company's immunooncology portfolio, especially bempegaldesleukin. She serves as Nektar's strategic development leader for the company's clinical collaboration with Bristol-Myers Squibb.
Prior to joining Nektar, Dr. Tagliaferri was a clinical and regulatory consultant to InterMune before its acquisition by Roche. She also served as Chief Medical Officer at KangLaiTe USA, a privately-held biotechnology company which develops oncology drug candidates in multiple solid tumor settings. Dr. Tagliaferri was also a Co-Founder and President and Chief Medical Officer of BioNovo, where she led the company's clinical drug development strategy and global regulatory affairs, data management and biostatistics, and oversaw clinical operations and compliance. Dr. Tagliaferri received the 2012 State of California Woman of the Year award for her advancements of clinical research in women's health and her mentorship of women in the biotechnology field.
Dr. Tagliaferri received her B.S. degree from Cornell University and her M.D. from the University of California, San Francisco (UCSF).
Mark A. Wilson
Chief Legal Officer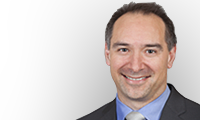 Mark A. Wilson was appointed Chief Legal Officer in July 2022. In this role, Mr. Wilson oversees all legal matters pertaining to the company, including contracts, corporate governance, securities law, SEC reporting, litigation, and all intellectual property matters including patent, copyright, and trademark matters. Mr. Wilson has over 20 years in the legal field, with a particular emphasis on intellectual property. Prior to his appointment as Nektar's General Counsel in July 2016, Mr. Wilson led Nektar's intellectual property department with oversight for the company's extensive patent portfolio, including the preparation and prosecution of patent applications.
Prior to joining Nektar in 2002, Mr. Wilson was an associate at Reed & Associates, a patent law firm in Menlo Park, California, where he successfully represented both early-stage and Fortune 500 companies.
Mr. Wilson received his J.D. from Seton Hall University, School of Law, and his B.S. in pharmacy from Rutgers University, College of Pharmacy. He is registered to practice before the U.S. Patent and Trademark Office and is a member of the California Bar.
Jonathan Zalevsky, Ph.D.
Chief Research & Development Officer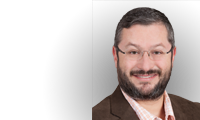 Jonathan Zalevsky was appointed Nektar's Chief Research & Development Officer in October 2019 to lead all aspects of the R&D organization, including research, clinical development, regulatory affairs, and biologics process development. Dr. Zalevsky joined the Company in 2015 and has served as our Chief Scientific Officer since 2017. During his tenure at Nektar, Dr. Zalevsky's expertise in immunology, and across biological modalities and therapeutic areas, has helped fuel the growth of the company's immuno-oncology and immunology pipeline. Dr. Zalevsky led the early development for bempegaldeskleukin and NKTR-358.
Prior to joining Nektar, Dr. Zalevsky was Global Vice President and Head of the Inflammation Drug Discovery Unit at Takeda Pharmaceuticals. As the leading immunologist for Takeda, he was responsible for an immunology pipeline that spanned from early target discovery to late-stage development and marketed products. Prior to his work at Takeda, Dr. Zalevsky worked in research and development at Xencor, where he oversaw the discovery and development of Xencor's first four clinical-stage assets.
Dr. Zalevsky received his Ph.D. in Biochemistry from the Tetrad Program at the University of California, San Francisco. He received dual B.S. degrees in Biochemistry and Molecular, Cellular, and Developmental Biology from the University of Colorado at Boulder.